PASSERINVEST GROUP OPENS THE FIRST PART OF THE WOODED PARK IN ROZTYLY TO THE PUBLIC
PASSERINVEST GROUP, a.s., as the owner of the land, has opened the first part of the wooded park near the Roztyly metro station (C line) to the public and organised an afternoon of sports and entertainment for families with children. The cleaned and revitalised area in the vicinity of the Nosál Hotel and Za Větrem Restaurant in Prague's Roztyly district came to life with attractions and the laughter of children. There were fun disciplines, such as walking on slackline, archery and Discgolf, prepared for children and their parents.
With this spring event PASSERINVEST GROUP, a leading Czech investment and development company, made the first part of its space, which will be a wooded park with an area of about 4 ha, available to the public. The leisure complex will contain meadows and groves, water and playground features and a sports area suitable for families with children, sports, relaxation or dog walking. Other plans for this locality and in the Interlovu complex can be seen here on three permanent information panels.
For more information and photographs in print quality please contact:
Kristýna Samková, Head of PR and Marketing dept.
PASSERINVEST GROUP, a.s.
Tel.: (+420) 221 582 111
E-mail: Kristyna.Samkova@passerinvest.cz
www.passerinvest.cz, www.bbcentrum.cz
Marcela Štefcová
Crest Communications a.s.
Mobil: (+420) 731 613 669
E-mail: marcela.stefcova@crestcom.cz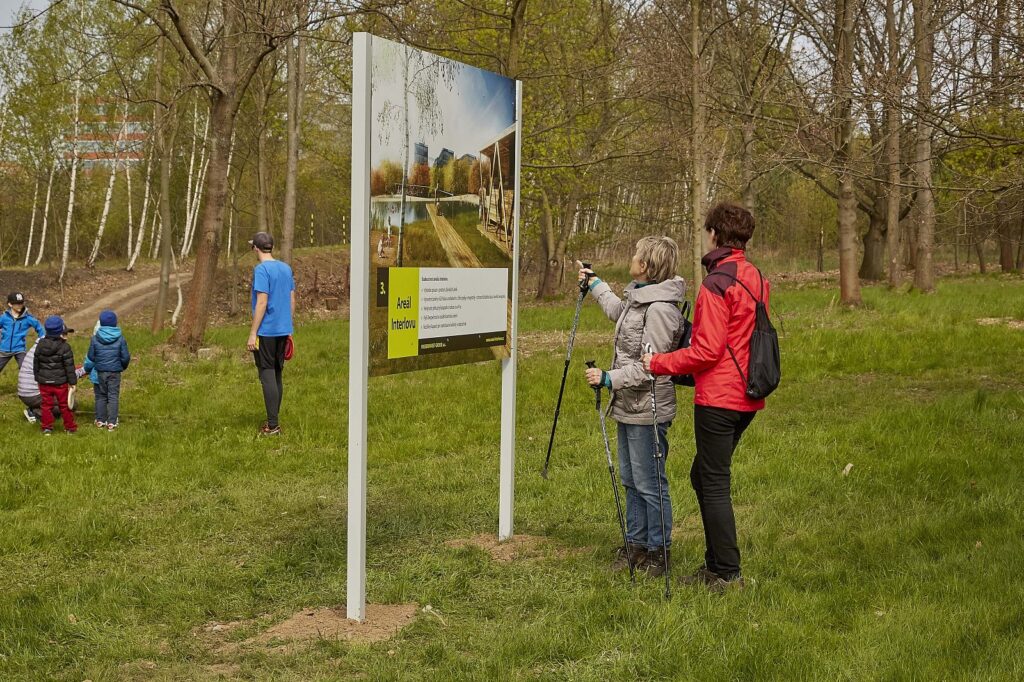 Place for families – Roztyly
For more information and photos in print quality, please contact us.
Kristýna Samková
Head of PR and Marketing department
Kamila Žitňáková
Crest Communications a.s.
PASSERINVEST GROUP, a. s.
Passerinvest Group (hereinafter Passerinvest) is a purely Czech builder and investor. The company was founded by Radim Passer back in 1991 and has since then acquired a lot of experience in the construction of office and commercial buildings, residential buildings and civic amenities.
Since 1998, Passerinvest, as a responsible urban developer, has primarily been connected with Brumlovka (BB Centrum) in Prague 4, which is one of the most successful and extensive urban projects not only in the Czech Republic, but throughout all of Europe. Another important project in the company's portfolio is Nové Roztyly, a brownfield of the former slaughterhouses of the Interlov complex where, in the future, a place with pleasant housing with a large park should arise, complemented by services for the general public and an office function. The principles of urban construction and the long-term sustainable development of Prague and the Czech Republic are part of Passerinvest Group's vision. Thanks to its responsible approach, Passerinvest has built a very good reputation both on a domestic and on an international level. This is not only to the credit of the quality of the realised projects and the high level of the provided services, but also to the sense of fair play, a customer approach and also its responsibility to the society and the environment.