Nová Karolina Park has a new tenant
Nová Karolina Park in Ostrava has leased a further 923 m2 of offices and 185 m2 of retail space this year. The new tenants it has welcomed include CCBR, a biological treatment centre, as well as the insurance company DIRECT pojišťovna and a raw and vegan restaurant LovingRaw Restaurant – Café.
Nová Karolina Park, a unique architectural office building, offers not only office space, but also retail space in the attractive locality of a newly urbanised area of Ostrava. Direct, CCBR and LovingRaw Restaurant were looking for a place in Ostrava that is busy, interesting and also easily accessible. Nová Karolina Park fulfilled all these requirements for them.
DIRECT pojišťovna leased 85 m2 in the courtyard of the Nová Karolina Park building and set up its branch here. It is currently, in its concept, the most modern place to meet clients. Their existing and new clients can choose non-life insurance or insurance for companies, but also handle all matters related to insurance. "We were looking for an attractive space in Ostrava, not only in terms of location, but also facilities. From the first reactions we can say that our clients are enthusiastic about the simple and modern environment," stated Michal Řezníček, the Commercial Director of Direct, with regard to the choice of the office.
CCBR, a biological treatment centre, will be opening its first clinic in Ostrava this August in Nová Karolina Park. CCBR will be setting up its clinic in the north section of the building on 923 m2 for the reception of new patients and the follow-up control visits of existing patients. The biological treatment centre specialises in treatment using substances that are the product of living organisms. The treatment acts explicitly only on molecules or processes that are only in "sick" cells and are either not present in healthy cells, or only to an insignificant extent. The healthy cells are not affected by the treatment, or only to a minimum. The office hours will be from Monday to Friday from 7 a.m. until 3:30 p.m. "The clinic in Nová Karolina Park will be the only of its kind in Northern Moravia. Other CCBR centres are only in Brno, Pardubice and Prague. Our main motivation to place a CCBR clinic here in Nová Karolina Park was its unique location as well as they luxurious spaces that the building offers for our work and for our future clients," stated Milan Eliáš, the Managing Director of CRC.
LovingRaw Restaurant – Café specialises in gluten-free raw and vegan food. The restaurant's daily offer includes breakfast, a lunch menu, desserts, fresh beverages, smoothies and various types of coffee prepared in the classic way or using alternative methods. The opening hours are from Monday to Thursday from 8 a.m. until 5 p.m. and Friday from 8 a.m. until 4 p.m.  "We chose the Nová Karolina Park spaces for the modern, very pleasant and clean environment with the opportunity for outdoor seating. The fact that it is easily accessible and busy was also important for us as was the proximity to prestigious companies, whose employees we would like to offer tasty, healthy and quality food. We are also preparing courses for those interested in eating raw, where you can learn about the philosophy and the principles of the preparation of raw meals," stated Andrea Cvičková, the co-owner of LovingRaw Restaurant – Café.
DIRECT pojišťovna specialises in non-life insurance, which it offers to both individuals and to companies. It offers insurance without catches, small print or hidden tricks. You can find insurance that covers the most common requirements of insurance coverage that people have on offer here. It also offers insurance for automobiles and other means of transportation as well as property, liability, travel and accident insurance. The corporate insurance concentrates on fulfilling the most common requirements from businesses. The insurance is prepared based on their specific needs – for example the type of field in which they operate. You can find more information at www.direct.cz.
The CCBR centre belongs to the network of CCBR clinics spread throughout the entire world. The headquarters of these clinics are in Denmark and Switzerland. The individual clinics are located in Poland, the USA, Peru, Argentina and China. The founder of the CCBR Czech Republic facilities is MUDr. Tomáš Hála, who opened the first clinic more than 10 years ago in Pardubice for the treatment of osteoporosis. There are also clinics currently opened in Prague and Brno. You can find all the available information at www.bio-lecba.cz.
LovingRaw Restaurant – Café opened its first branch in the Czech Republic in Ostrava. Its owners formerly gathered experience with modern raw and vegan cuisine in Australia. Raw food is predominantly not cooked (it can be cooked to a maximum of 42 °C) in order to retain all of the vitamins, minerals and enzymes important for the body. The restaurant is located on the ground floor of the south building of Nová Karolina Park, facing the inner courtyard, on 80 m2 of space. For more information see www.lovingraw.cz.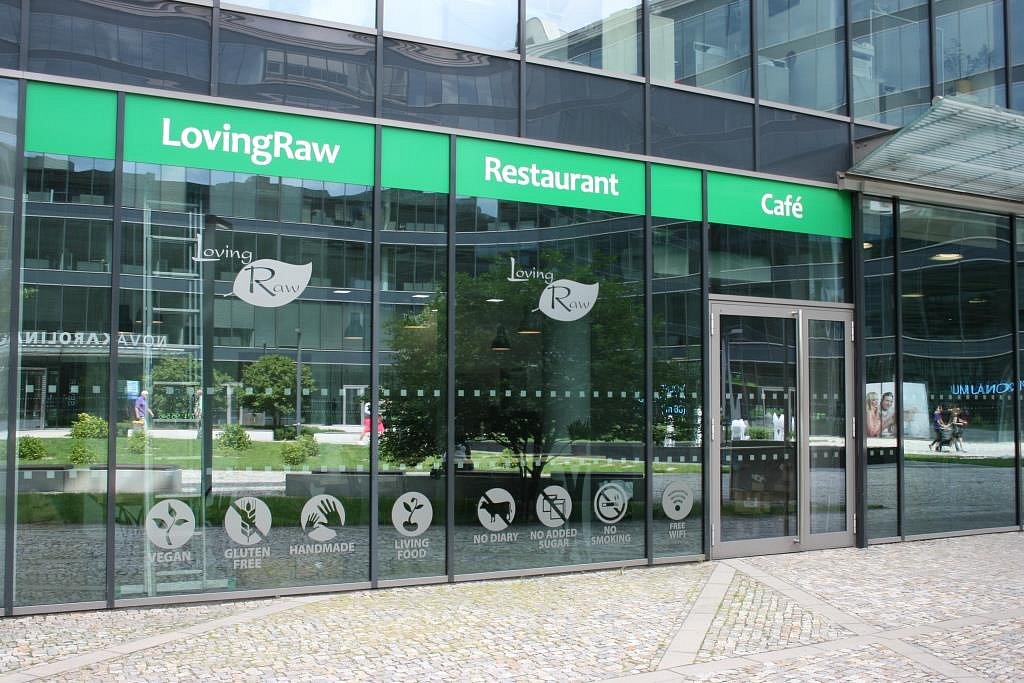 For more information and photos in print quality, please contact us.
Kristýna Samková
Head of PR and Marketing department
Kamila Žitňáková
Crest Communications a.s.
PASSERINVEST GROUP, a. s.
Passerinvest Group (hereinafter Passerinvest) is a purely Czech builder and investor. The company was founded by Radim Passer back in 1991 and has since then acquired a lot of experience in the construction of office and commercial buildings, residential buildings and civic amenities.
Since 1998, Passerinvest, as a responsible urban developer, has primarily been connected with Brumlovka (BB Centrum) in Prague 4, which is one of the most successful and extensive urban projects not only in the Czech Republic, but throughout all of Europe. Another important project in the company's portfolio is Nové Roztyly, a brownfield of the former slaughterhouses of the Interlov complex where, in the future, a place with pleasant housing with a large park should arise, complemented by services for the general public and an office function. The principles of urban construction and the long-term sustainable development of Prague and the Czech Republic are part of Passerinvest Group's vision. Thanks to its responsible approach, Passerinvest has built a very good reputation both on a domestic and on an international level. This is not only to the credit of the quality of the realised projects and the high level of the provided services, but also to the sense of fair play, a customer approach and also its responsibility to the society and the environment.