BB Centrum gives its web pages a new coat of paint
BB Centrum, a multifunctional complex in Prague 4, has launched its new web pages. They comply with the current trends in on-line communication and Internet presentations, they are more user-friendly and have a responsive design, thanks to which the site adapts to all desktop and mobile devices. "A new style of communication has come with the new web, with the subtitle "One place, one day," which characterises BB Centrum not only as a unique office project, but also as an attractive place to live, with many shops and restaurants and a place with a wide assortment of services, including a nursery school, elementary school and places for sports and recreational activities," added Kristýna Samková, Head of the PR and Marketing Department of PASSERINVEST GROUP, a.s.
BB Centrum, which the development company PASSERINVEST GROUP, a.s. has been building and constantly developing for more than 20 years, is coming with a new web site that is designed for the greatest ease of use and communication both to existing clients, regular visitors and people who are coming to BB Centrum for the first time, as well as for potential new customers who could choose this address as the seat of their firms.
An aerial map is also used for a comprehensive view of BB Centrum as a multifunctional complex, as it offers better orientation in the summary of services, restaurants, cafés, sports facilities, parks, etc., while always indicating precisely where the user is currently located.
The new subtitle of the communication campaign, "One place, one day," presents five key areas that show the unique and complex nature of BB Centrum:
BB Centrum as a unique locality for tenants from companies that are looking for state-of-the-art offices, regardless of whether it is a multinational corporation or a Czech start-up;
BB Centrum as a city within a city – a wide assortment of shops and services, where you can take care of everything in the space of one day;
BB Centrum with accessible and comfortable parking in Prague – public parking lots;
BB Centrum with non-traditional sites for working and relaxing, such as green roof-top terraces and attractive parks with green and landscaped areas as well as a playground, with free Wi-Fi as a matter of course;
BB Centrum as a centre of gastronomy – more than 20 dining opportunities, with a selection of international and Czech cuisine, including vegetarian options.
BB Centrum's new style of communication towards new, potential and existing clients and the general public is supplemented by two new video presentations with the subtitle "One place, one day".
The videos can be seen here: One place, one day video 1, One place, one day video 2.
For more information and photographs in print quality please contact:
Kristýna Samková, Head of Marketing and PR
PASSERINVEST GROUP, a.s.
Tel.: (+420) 221 582 111 
E-mail: Kristyna.Samkova@passerinvest.cz
www.passerinvest.cz, www.bbcentrum.cz
Marcela Štefcová
Crest Communications a.s.
Tel.: (+420) 222 927 125
Mobile: (+420) 731 613 669
E-mail: marcela.stefcova@crestcom.cz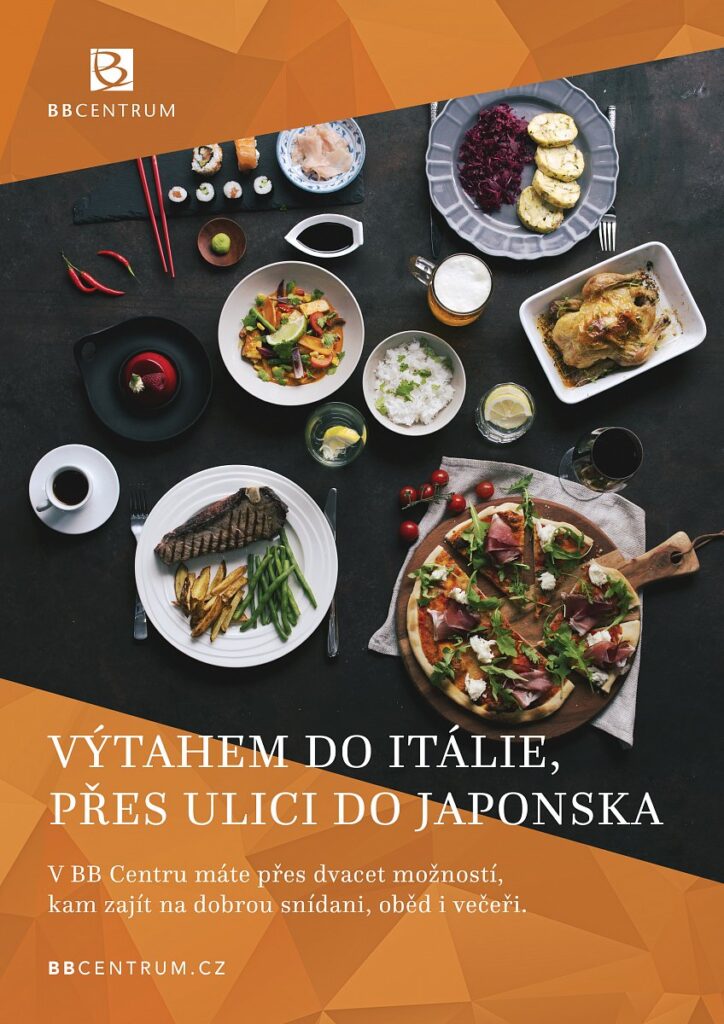 BB Centrum
For more information and photos in print quality, please contact us.
Kristýna Samková
Head of PR and Marketing department
Kamila Žitňáková
Crest Communications a.s.
PASSERINVEST GROUP, a. s.
Passerinvest Group (hereinafter Passerinvest) is a purely Czech builder and investor. The company was founded by Radim Passer back in 1991 and has since then acquired a lot of experience in the construction of office and commercial buildings, residential buildings and civic amenities.
Since 1998, Passerinvest, as a responsible urban developer, has primarily been connected with Brumlovka (BB Centrum) in Prague 4, which is one of the most successful and extensive urban projects not only in the Czech Republic, but throughout all of Europe. Another important project in the company's portfolio is Nové Roztyly, a brownfield of the former slaughterhouses of the Interlov complex where, in the future, a place with pleasant housing with a large park should arise, complemented by services for the general public and an office function. The principles of urban construction and the long-term sustainable development of Prague and the Czech Republic are part of Passerinvest Group's vision. Thanks to its responsible approach, Passerinvest has built a very good reputation both on a domestic and on an international level. This is not only to the credit of the quality of the realised projects and the high level of the provided services, but also to the sense of fair play, a customer approach and also its responsibility to the society and the environment.