Balance Club Brumlovka has a new design and state-of-the-art equipment
Ten years after its opening, Balance Club Brumlovka, a fitness and wellness centrum in BB Centrum in Prague 4, has an entirely new look. The comprehensive reconstruction of the fitness centre has not only brought a change of design, but also completely new first-rate Technogym equipment and the Octagon functional zone from the Escape brand for exercising with your own weight. The halls for group lessons and cycling also got a new appearance and new equipment.
Balance Club Brumlovka is located in the multifunctional BB Centrum complex in the BRUMLOVKA building. It's completely reconstructed fitness centre is equipped with machines from the Technogym brand, specifically the ARTIS and SELECTION PRO lines, which respect natural movement while connected to the latest technologies. A prime example is the ARTIS RUN UNITY treadmill, which is exceptional due to its wide touchscreen with its own connection to digital broadcasting and the Internet. The machine can connect to a fitness application from Technogym, through which your sporting activity is recorded in your mobile phone. Clients will also welcome the new Octagon functional zone, which offers bars and parallel bars, an endless rope and springboards for exercising with medicine balls.
Starting from the fall, Balance Club Brumlovka also has a new schedule, which offers more than 100 group lessons a week. It is also possible to find different types of yoga here and many kinds of body building, such as body form, functional training, TRX and more. Less well-known lessons like Gunning, which involves training with elastic lines, or Hydrobike, where you ride on stationary water bikes, are also attractive.
Balance Club Brumlovka is based on club membership. The club presents the latest trends in the approach to health and a sporting lifestyle and it endeavours to teach today's population how to create harmony between body, soul and mind. This is all ensured by a large and highly professional team of trainers, instructors, masseuses and other workers with a pro-client approach. In addition to exercising, there are also various accompanying programmes and lectures prepared, such as evening swimming or yoga workshops. In the time leading up to Christmas it will be possible to purchase gift vouchers for membership or additional services, such as massages, personal training sessions or nutrition consultation. Balance Club Brumlovka also takes part in charitable events. For example, it will be taking part in the worldwide Giving Tuesday campaign on 28 November, during which it contributed CZK 20 000 to Aid for Vladimír Mikuláš.
Balance Club Brumlovka is spread over an area of 5000 m2 in the BRUMLOVKA building in the multifunctional BB Centrum complex and its investor is PASSERINVEST GROUP.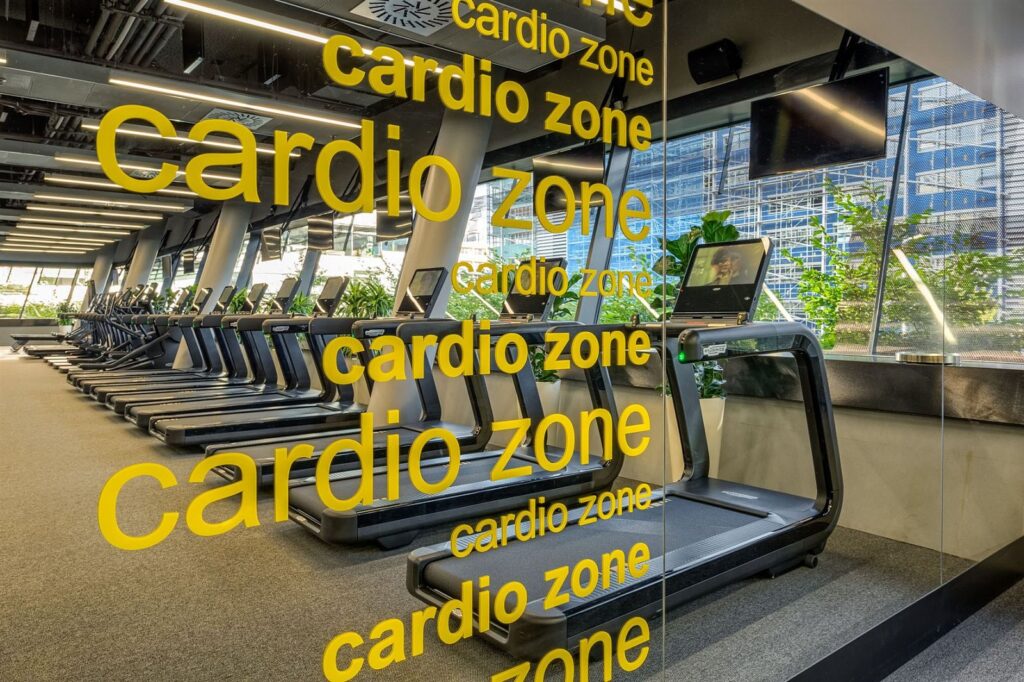 Cardio zone in new – Balance Club Brumlovka BB Centrum
For more information and photos in print quality, please contact us.
Kristýna Samková
Head of PR and Marketing department
Kamila Žitňáková
Crest Communications a.s.
PASSERINVEST GROUP, a. s.
Passerinvest Group (hereinafter Passerinvest) is a purely Czech builder and investor. The company was founded by Radim Passer back in 1991 and has since then acquired a lot of experience in the construction of office and commercial buildings, residential buildings and civic amenities.
Since 1998, Passerinvest, as a responsible urban developer, has primarily been connected with Brumlovka (BB Centrum) in Prague 4, which is one of the most successful and extensive urban projects not only in the Czech Republic, but throughout all of Europe. Another important project in the company's portfolio is Nové Roztyly, a brownfield of the former slaughterhouses of the Interlov complex where, in the future, a place with pleasant housing with a large park should arise, complemented by services for the general public and an office function. The principles of urban construction and the long-term sustainable development of Prague and the Czech Republic are part of Passerinvest Group's vision. Thanks to its responsible approach, Passerinvest has built a very good reputation both on a domestic and on an international level. This is not only to the credit of the quality of the realised projects and the high level of the provided services, but also to the sense of fair play, a customer approach and also its responsibility to the society and the environment.