ALPHA building in Prague's BB Centrum welcomed new tenants – XEROX CZECH REPUBLIC and GORENJE
The leading Czech development and investment company PASSERINVEST GROUP is gradually continuing with the revitalisation of the ALPHA building while also welcoming two new tenants. The technology company XEROX CZECH REPUBLIC s.r.o. has moved into the modern office building in BB Centrum in Prague 4, leasing a total of 1028 m2 of office space. Another 561 m2 is being used by GORENJE spol. s r.o., a producer of household appliances. Both companies moved into their new spaces during the course of January and thanks to that the office spaces in the ALPHA building are almost 70% leased.
The ALPHA building from the Aulík Fišer architekti architectural studio, with 4 underground levels and 8 storeys, was completed in 2003 and Hochtief was the general contractor. The building has a total of 230 parking spots in underground garages that have undergone a demanding reconstruction. "The goal of the modifications that we made in the ALPHA building was to maintain the high standard of our office buildings in order to continue offering spaces of the highest quality and to meet the demands of new and existing tenants," added Štěpán Smrčka, the Head of the Sales Department of PASSERINVEST GROUP, with regard to renovations.
A total of 8100 m2 of the overall 12,300 m2 of office space has currently been leased. In addition to XEROX and GORENJE, which moved into the building as of 25 January 2016, other important tenants include Huawei, DKV and ČEZ.
"BB Centrum was a wonderful choice for us thanks to its locality and the spaces offered, which fully meet our needs," stated Veronika Brázdilová, the General Director of XEROX for the Czech and Slovak republics, with regards for the reasons for the move, adding: "The building also offers pleasant common spaces including rooftop terraces." With regard to GORENJE's move, Stanko Romih, the company's Managing Director, stated: "The ALPHA building appealed to us because of its excellent accessibility and attractive architecture. We see our new address as a breath of fresh air, a step in the right direction. We are sure that we will like being in BB Centrum with all the benefits it offers."
For more information and photographs in print quality please contact:
Kristýna Samková, Head of PR and Marketing
PASSERINVEST GROUP, a.s.
Tel.: (+420) 221 582 111, fax: (+420) 222 515 521
E-mail: Kristyna.Samkova@passerinvest.cz
www.passerinvest.cz, www.bbcentrum.cz
Marcela Štefcová
Crest Communications a.s.
Tel.: (+420) 222 927 125
Mobil: (+420) 731 613 669
E-mail: marcela.stefcova@crestcom.cz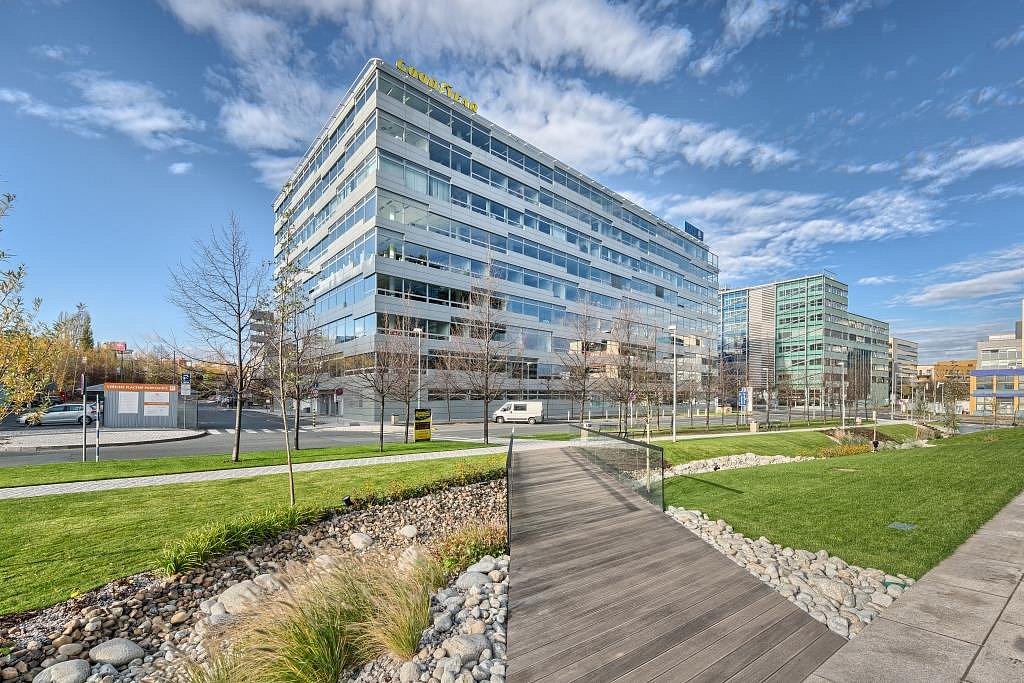 BETA Building
For more information and photos in print quality, please contact us.
Kristýna Samková
Head of PR and Marketing department
Kamila Žitňáková
Crest Communications a.s.
PASSERINVEST GROUP, a. s.
Passerinvest Group (hereinafter Passerinvest) is a purely Czech builder and investor. The company was founded by Radim Passer back in 1991 and has since then acquired a lot of experience in the construction of office and commercial buildings, residential buildings and civic amenities.
Since 1998, Passerinvest, as a responsible urban developer, has primarily been connected with Brumlovka (BB Centrum) in Prague 4, which is one of the most successful and extensive urban projects not only in the Czech Republic, but throughout all of Europe. Another important project in the company's portfolio is Nové Roztyly, a brownfield of the former slaughterhouses of the Interlov complex where, in the future, a place with pleasant housing with a large park should arise, complemented by services for the general public and an office function. The principles of urban construction and the long-term sustainable development of Prague and the Czech Republic are part of Passerinvest Group's vision. Thanks to its responsible approach, Passerinvest has built a very good reputation both on a domestic and on an international level. This is not only to the credit of the quality of the realised projects and the high level of the provided services, but also to the sense of fair play, a customer approach and also its responsibility to the society and the environment.